I participate in a Friendly Discussion Group, and this past week one of the members shared that he had a
leading
to develop new friendships. I asked if he felt that friendships were a gift from God, and more specifically if certain F/friends moved him forward in his spiritual practice. He was rather ambivalent in his responses, but the topic and my questions got me thinking about my friendships and the people I call friend.
Fast forward four days and friendship is central to several incidents throughout my day. Friendship and books a central theme of the day.
4:00pm
I was feeling ill at ease and looking for inspiration. I started reading various blogs and found myself reading an old favorite. Last year at this time my author friend, Rena Gregory, wrote a blog post "A Simple Reflection on Friends."
I am the "super ninja librarian" mentioned in that post. While she waxes nostalgic about our mutual love for British television, Miranda Hart, and our unhealthy obsession with Brown Sugar, I often recall our reading Carlos Ruiz Zafon's, The Shadow of the Wind together. It was the first book we read together and that was an experience I will remember forever.
That post, that phrase (super ninja librarian), and that friend make me smile.
Do you know what else makes me smile? Celery.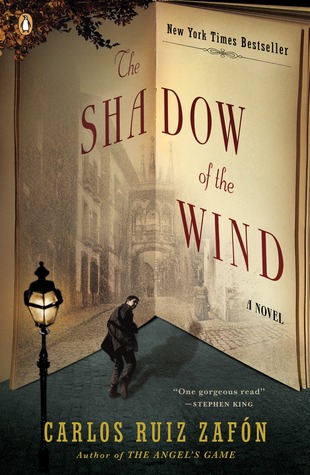 5:30pm
My dearest, and most complicated, friendship is with someone I haven't seen in over 7 years, but yesterday I thought about him as I was presented with a plate of celery. Yes, celery made me think of my dearest friend. Of course such thoughts prompted me to send him an email about how a plate of celery made me think of him. I received the following message in response,

"I just finished Lexicon by Max Barry and thought of you. I

was making tuna fish salad

and I thought of you. I laugh at that as well. I often wonder what you are eating." To sum up our friendship, celery makes me think of him, tuna fish salad makes him think of me, and we both love
Max Barry's Lexicon
(I am assuming he loved it because it is SO good.)
7:00pm
Immediately after work, I was set to participate in #2jennsbookclub
"A Virtual Book Club For Teachers, Librarians or Anyone Who Loves YA Lit!" The book under discussion was Hold Tight, Don't Let Go by Laura Rose Wagner. Much of the love for this book is due to the author's obvious love for Haiti shining through on each page. I have recently developed a friendship with an amazing, strong, funny woman, and her spouse. They happen to be Friends with a capital F and we met at The Gathering. Their daughter is Haitian and the book club discussion made me give my first unsolicited book suggestion to the family. Knowing me and how I show people I care about them, I am certain this suggestion will be one of many for the family.
Present Time
Is friendship a gift from God? Yes, friendship is a gift from God.
And though one might prevail against another, two will withstand one. A threefold cord is not quickly broken.
Ecclesiastes 4: 12 New Revised Standard Version
I do not call you servants any longer, because the servant does not know what the master is doing; but I have called you friends, because I have made known to you everything that I have heard from my Father.
John 15: 15 New Revised Standard Version
Do my friendships move me forward in my spiritual practice? Yes.
My friendships impact my spiritual practice in vastly different ways, but they all move me forward. Some friendships are based solely on spiritual practice. I have prayer partners and pen pals. I pray with and for these F/friends. We study the Bible together. We hold each other accountable for the way we live out our faith on a daily basis, but we do not socialize or share our lives in other ways.
Other friendships are more social, intimate, and personal. These offer more of a challenge for me as a person who doesn't do feelings very well. These friendships push me to be open and vulnerable. That means that the friendships push me to pray, study, listen, and read...
Your turn. Please share in the comments if you have books you share with friends or books that remind you of special friendships.