Mid-Event Survey:
1. What are you reading right now?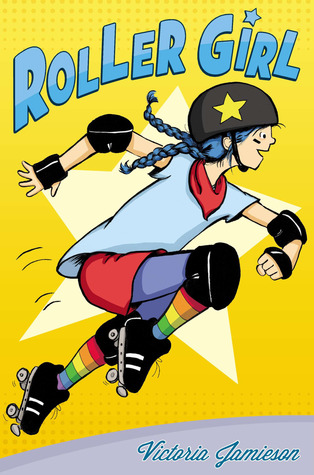 I just finished reading Roller Girl by Victoria Jamieson. It was a thoroughly enjoyable read and I can see why it made ALA's Top Ten Popular Paperbacks list.

2. How many books have you read so far?
I have read two books so far. I read Echo by Pam Munoz Ryan, and Roller Girl by Victoria Jamieson.

3. What book are you most looking forward to for the second half of the Read-a-thon?
I am most looking forward to reading Between The World and Me by Ta-Nehisi Coates.

4. Have you had many interruptions? How did you deal with those?
I haven't had any interruptions.

5. What surprises you most about the Read-a-thon, so far?
This year I decided to start my read-a-thon with a 600 page, 10.5 hour audiobook. I am surprised by how well that strategy worked for me. I was able to ease into the read-a-thon day, with a cup of tea and very little sleep, with minimal complications.